. Another fearful day of fog, even worse than yesterday, consequently of course no Station. I did not go into Abbey this morning but later nobly forsook my own fireside and sat by myself in the Library 1st hour. For once virtue was rewarded. A casually turned page of a book gave me a clue for which I have been searching patiently for 5 years and may ultimately lead me to find the Grant family.
The last Miss Maria Grant married a Frederick Dixon, a surgeon at Worthing, she died in 1872 leaving as her executors John Poncione, a solicitor, who died long since without issue and Major G. G. Wedderburn who died about 1875. Wedderburn being a good name I had searched in Burkes' 'Landed Gentry' etc without any clue but today I turned casually in Burkes' Peerage to that name and found Major Wedderburn's name in the lineage of the Wedderburn Baronetcy and what was much more to the point found he had married a daughter of Captain Dixon R.A. in 1863 and had five daughters, 4 of whom are living now, one is certainly a godchild of both Frederick Dixon and his wife (Miss Grant) for she bears the names Frederica and Maria.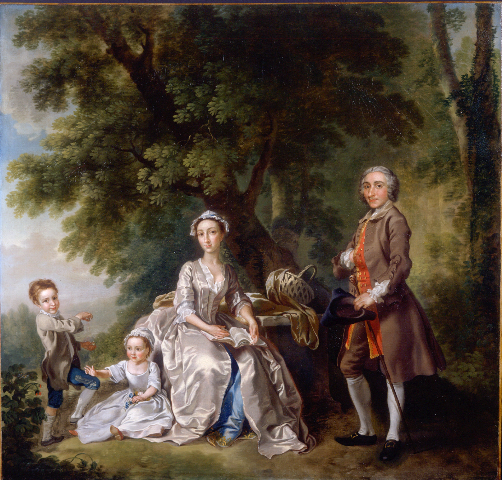 Unfortunately no address is given but three are married and two have dates given so a reference to the papers may give at any rate the parents' address. One daughter married a Mr Ryder of Paris in 1902 and his address is given. I shall write there as anything is worth trying and who knows but that they may be able to tell me of living Grants. I shall leave no stone unturned. Another daughter married a Mr Edward Howard Wakefield as Gilbert Wakefield (OW) the great scholar had a brother called John Howard, I take them to be the same family. All these are links. I am so interested to find that Wedderburn was anything more than a friend of Maria Dixon's as I always imagined, it now looks as if she was his sister-in-law.