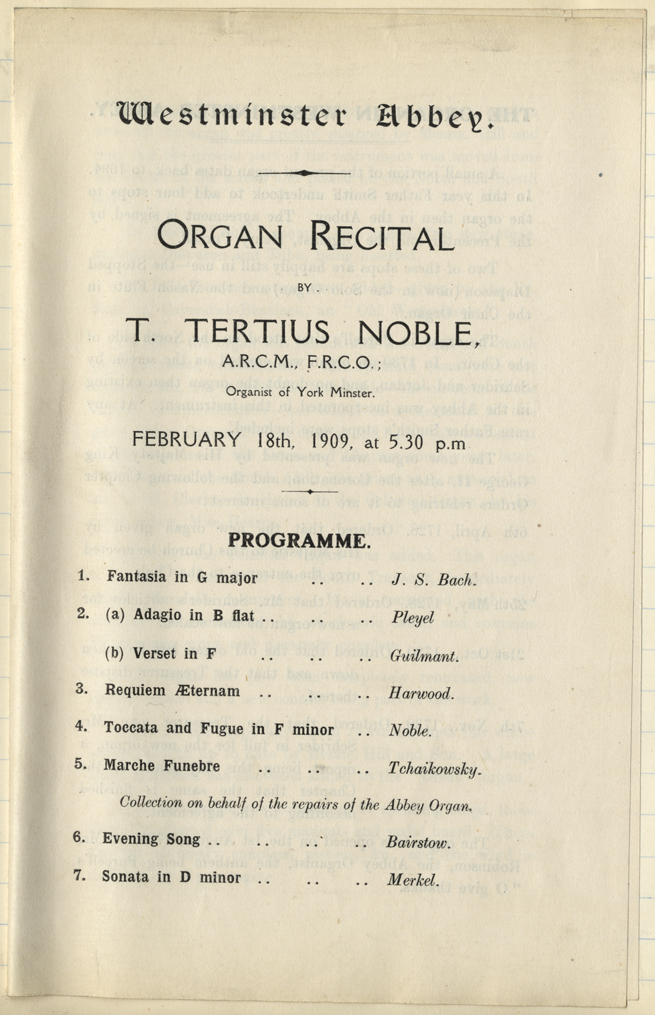 . After Hall I went up to the Exhibition and showed some things to Etheridge and Pemberton and W. Gray. Grandly opening cases, as a Committee man and handling birds whereas mere 'visitors' are 'requested not to touch'!…
Later Low and myself went to the Organ Recital in the Abbey which we enjoyed especially No 2 (a + b) and Tchaikowsky's Marche Funebre which is exquisite in one place. By-the-bye I am quite pleased that in the programme they mention the fact that the Rt. Hon. G. Cavendish-Bentwich was an OW. These little reminders to a forgetful public never do any harm and it is quite right that it should be mentioned. We stumped up for the collection and left as soon as we had done so it seemed mean to go before. I just got back in time for tea to find that Hobson had been too. Low and myself sat in the Nave. Of course the 'Bach' was miles above our heads and to us hideous and blurred.
The invalids are better tonight, Gilmour has recovered.